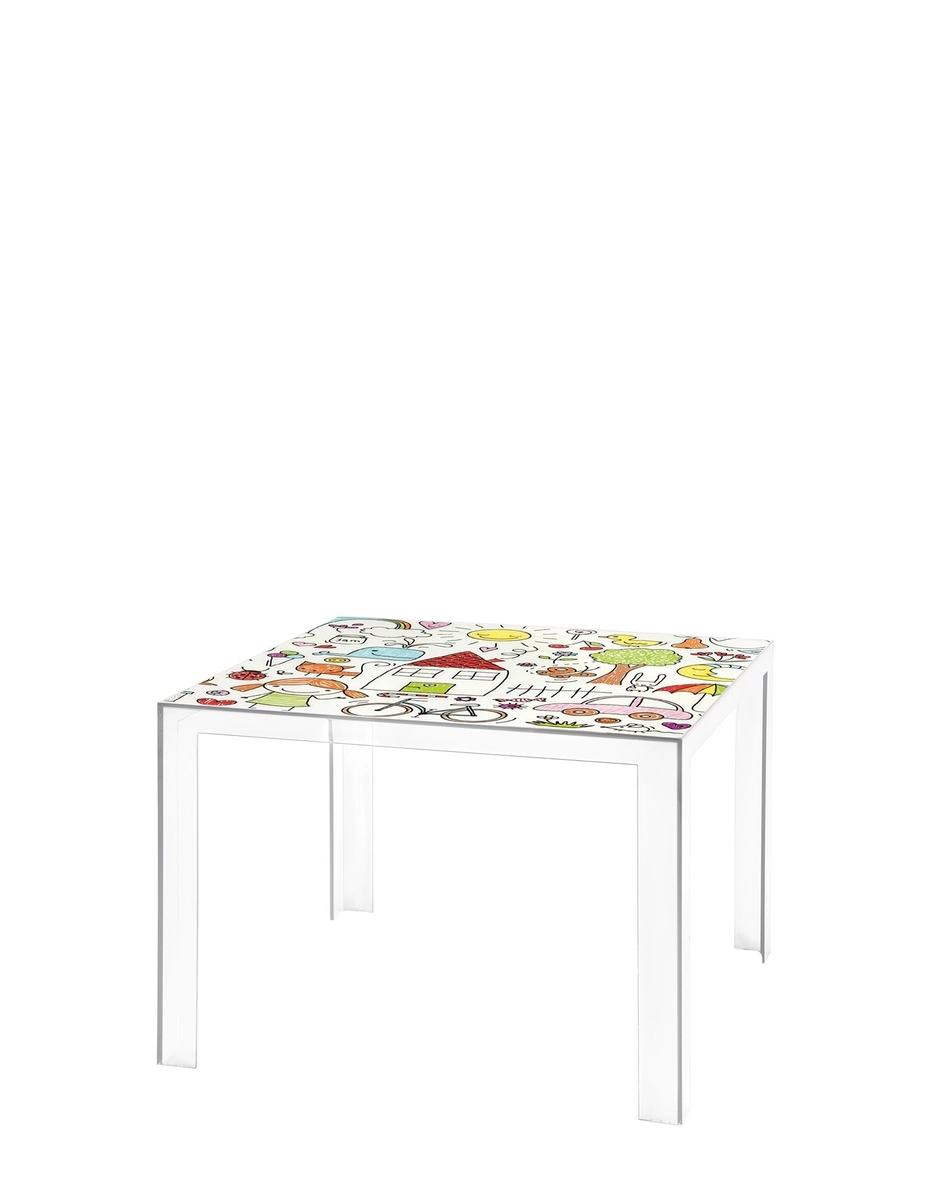 Invisible table kids
Tokujin Yoshioka
---
Color: DRAWING

For information regarding the purchase of this product, request a quote by sending us a message from the area CONTACT US selecting "Request a quote(private)".
Product Id: 05072AA
The Invisible Table comes with brightly coloured Kids graphics on the top.
DOWNLOAD TECHNICAL FILES
"Kartell weaves a melody of love on plastic by harmonizing transparent light and auroral creation."
Tokujin Yoshioka