Louis Ghost 20th Anniversary
Milano
Novembre 2022


LOUIS GHOST 20th ANNIVERSARY

To celebrate its twentieth anniversary, Kartell has chosen a special collaboration with Teatro alla Scala, the iconic Milanese temple of opera and ballet. And it is ballet that provides the opportunity to recount the shared qualities of a pas de deux and the line designed by the chair, namely lightness, perfection, elegance and style.

The chair's clean lines had already captured the imagination of choreographer Patrick de Bana, inspiring his version of Marie Antoinette produced in 2010 as a pas de deux for and with the Paris Opera étoile Agnès Letestu, who designed also the costumes, and developed further in 2016 at the behest of Manuel Legris, then director of Wiener Staatsballett, earning a nomination for the prestigious Benois de la danse prize.

For this original new project with Kartell, de Bana created the duet "Marie Antoinette Reloaded" inspired by his ballet Marie Antoinette, entrusting the lines, tension and creative inspiration to Maria Celeste Losa and Gabriele Corrado, La Scala soloist dancers who combine technique, expressiveness and contemporary energy with innate grace and harmony.

The ballet and the chair are the subject of the screenplay for a short film titled "Louis Ghost on stage" directed by young film director Aksinja Bellone. This is another project linking art and other forms of creative expression to an object that is the culmination of pure creativity. The short film will be shared on the Kartell digital media channels and will join the special projects housed in the Kartell Museo, highlighting the pages of a story that is still being written.

In the Toscanini Foyer, a gallery of pictures and videos dedicated to Louis Ghost will provide the backdrop to various performances, including the monologue "I am Louis Ghost" in which the chair talks about itself, thanks to the voice of actress Matilde Gioli and words by Lidia Labianca.



I AM LOUIS GHOST

Performance
voice: Matilde Gioli
text: Lidia Labianca


Signori e signore, ladies and gentlemen, Mesdames et Messieurs… My name is Louis Ghost, I'm a chair and I'm twenty years old. You're still very young, I hear you say, but if I think of all the things I've done in these years and the people I've met, well, I feel like I must be a hundred years old!

I have more than two parents – very modern of me! Who imagined and planned my every last detail before bringing me into the world. On the one hand, there are those visionaries at Kartell who envisaged making a chair from polycarbonate, a plastic material that until then had been used to produce American police shields. You have to be a dreamer with great common sense and strategic thinking to figure out that a material used for defensive purposes could become a thing of beauty and comfort that offers a transparent view of its surroundings.

On the other hand, there's the genius that is Philippe Starck, who seized the opportunity and, like a deft demiurge, designed me in the image and likeness of a chair from the past, a chair fit for a king!

I was saying: Starck designs me, Kartell studies the designs and produces me and I … TADAAA… (lightintensity and brightness increase) make my appearance! From a sophisticated mould into which the material is poured in granular form, I emerge as if by magic, perfectly formed and finished, ready for my adventure in the world.

When I first appeared, people were queueing up at stores all around the world to buy me. Everyone wanted me in their homes, their meeting rooms, their restaurants! Some may have been a little confused by the incongruity between my masculine royal name, Louis, and the feminine noun used to denote a chair in Italian, but nonetheless they wanted me!

Initially I thought the moniker "ghost" meant that I somehow had to remain out of sight, in the shadows, that I had to be and not be, to be seen and not seen. But instead, my friends, who could have imagined that I would achieve such visibility, such prominence, without even having to resort to chains to make that haunting rattling sound that announces the arrival of a ghost!

As my father Philippe has said before, everyone can decide whether to see me or not see me, but this doesn't change the fact that I've been here for twenty years, I've been seen, I've been to so many places and met so many people that if I wanted to write my biography, I could fill goodness knows how many volumes.

From the Great Wall of China to the cliffs of Cape Town, from London and Paris to Rio de Janeiro and Tokyo, from Greece to Venice, I've taken my place in front of the great wonders of the world, whether created by nature or a product of Man's ingenuity. Modesty aside, I can safely say that I fit in absolutely everywhere.

And what can I say about all the people I've met? I'll never forget that time back in 2007, right next to Pope Benedict XVI, when I was there, one and many (not "a trinity", I would never be so blasphemous…), and it was a highly spiritual moment. Or that time when none other than Her Majesty, Queen Elizabeth II, seated next to Anna Wintour, watched a fashion show along with me.

And what about all the artists and designers who over the course of these past twenty years have made me even more original, flamboyant and customised? I think I must be a proper muse! Ok, I'm getting carried away with myself, forgive me. But gosh, it's true that every time my "parents" decided to make me the star of an event, everyone pulled out all the stops: Bob Wilson showered words on me, Antonio Marras gave me wings, Piero Lissoni lit me up me in neon, "dad" Philippe made me into a colourful street map of Milan, Jeremy Scott turned me into his teddy bear Toy Moschino and Stefano Arienti actually depicted me in a splendid painting titled Lo confesso. I've also felt a little… strange, on occasion. Like when the Brera Academy students covered me in colours almost as if I were a Jackson Pollock canvas, or when the artist Nuku gave me some serious Maori "tattoos" (hey, I was tempted to say to him, be careful, can't you see I've got goosebumps?).

Of course, I've also been to the world's greatest theatres, in Prague, Vienna and now at La Scala in Milan. I've even taken my place in the Colosseum, been exhibited in museums and appeared in films as well as on stage in plays and dance performances. I've played "host" at the opening of great restaurants. In short, I've led a very full life.

I know, I can tell what you're thinking: "hey, talk about putting on airs and graces! At the end of the day, it's just a chair…". Think I have ideas above my station? You never know, I might even harbour ambitions of becoming an armchair, ha ha! Well, rest assured I've never forgotten what I am and, l must confess, it fills me with joy to think of all the homes around the world where I've found a space: from grand state rooms, to intimate bedrooms, from kitchens filled with delicious cooking smells, to the study spaces of young students and professionals, I share the lives of millions of people who choose me as a companion every day. I've changed my look for children's spaces, sporting Barbie and the Minions and shrinking myself down to kiddy size, taking the name Lou Lou and plumping for a colourful look to brighten up children's days. What a life!

I'm a chair, l know, but as I said at the start, I feel, I sense everything and I reflect. Over the past twenty years I've also developed a green conscience and today – thanks again to my parents!- I'm made mostly with waste cellulose materials that are fully recyclable, environmentally and Planet friendly.

OK, I think I've told you all there is to know about me. What? Is my time up? Do I have to finish up? OK, wait, I want to find the right words…

I'm unique but repeatable. I'm happy on my own, but I love company. I'm transparent, but I don't mind being the object of attention. I can live within the confines of four walls, but I adore big open spaces. I welcome people and offer comfort, but I also absorb vibrations and lifeblood.

I have a long life story, full of events and normality. A story to tell unaccompanied, just like now. But which is just waiting to continue being written with each and every one of you involved.
Louis Ghost 20th Anniversary Gallery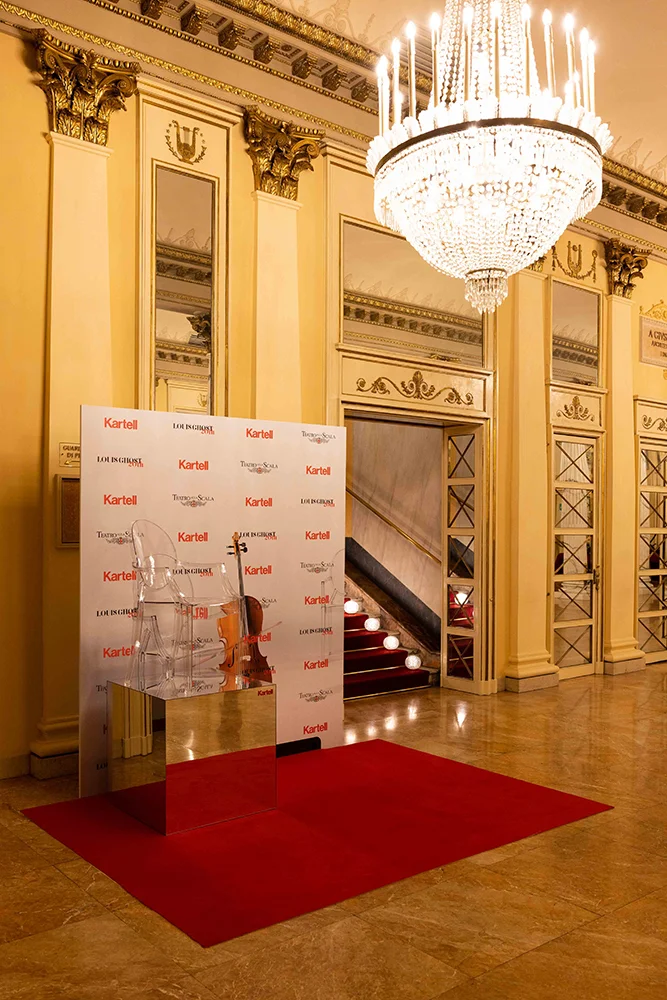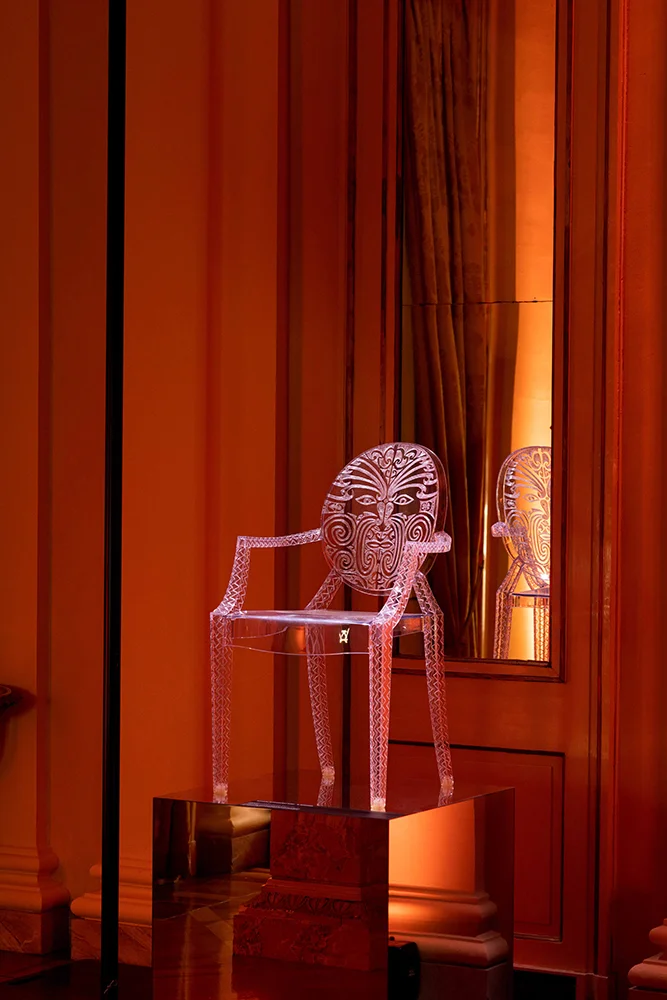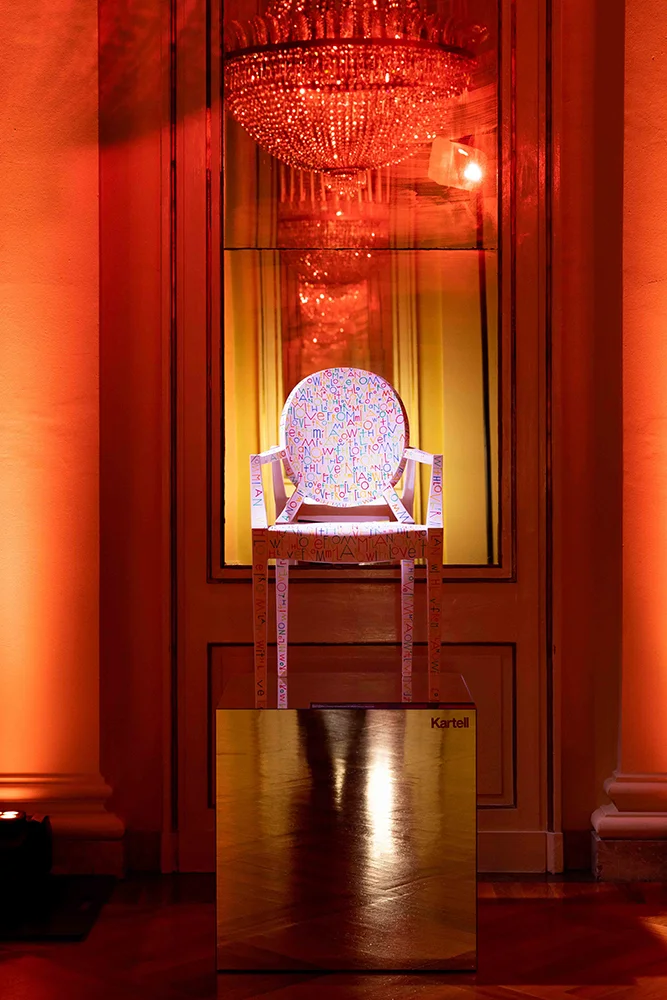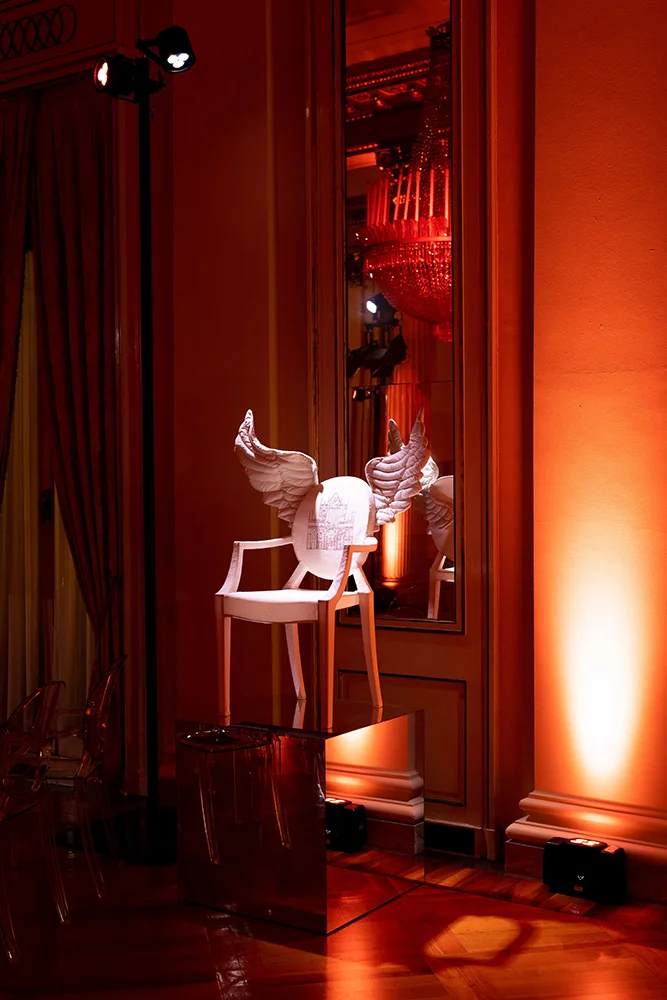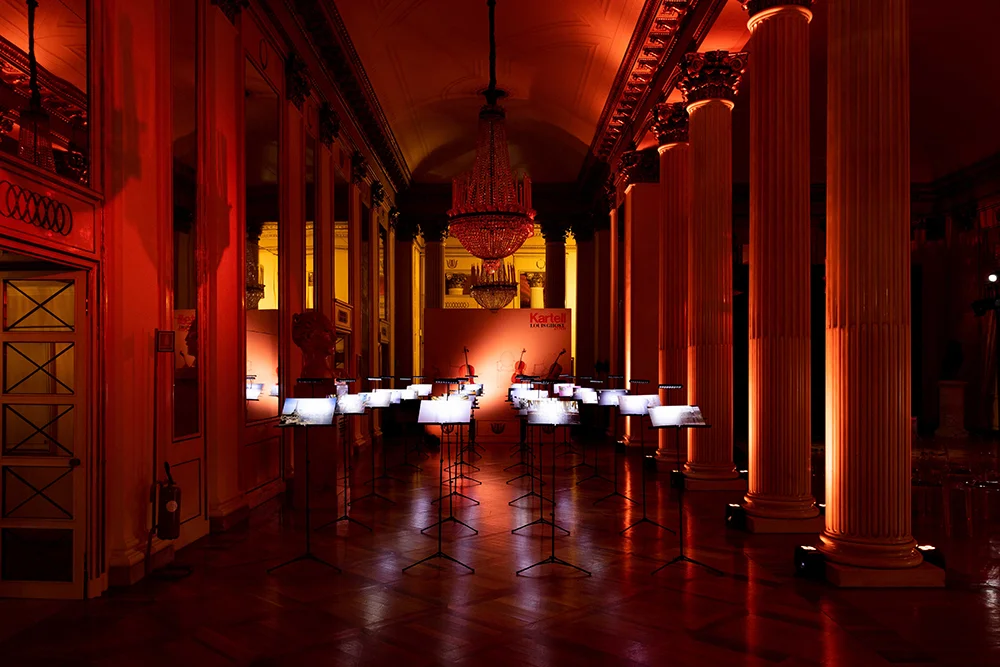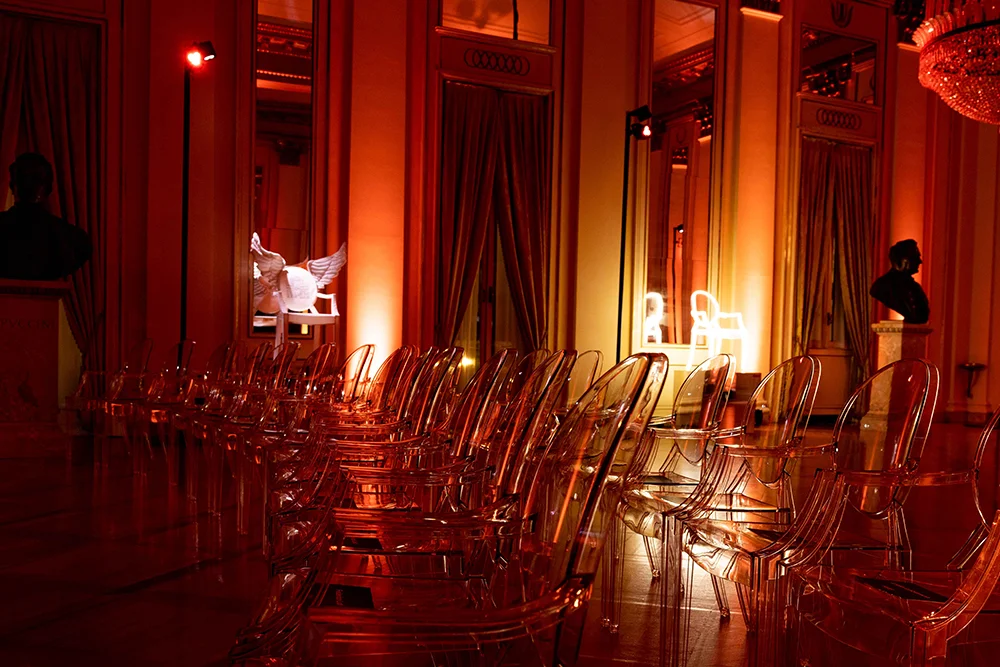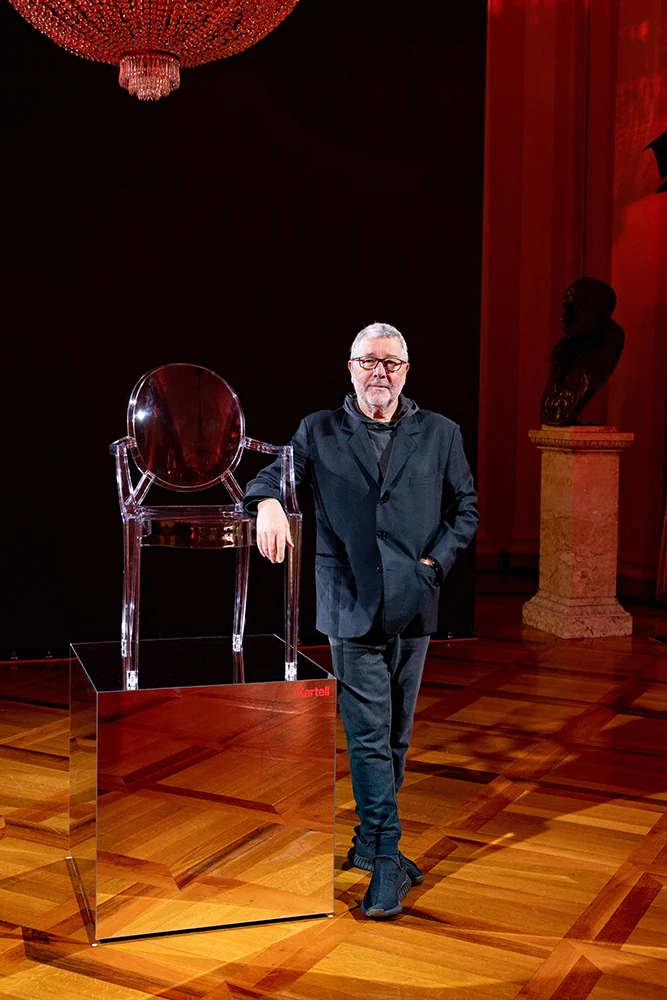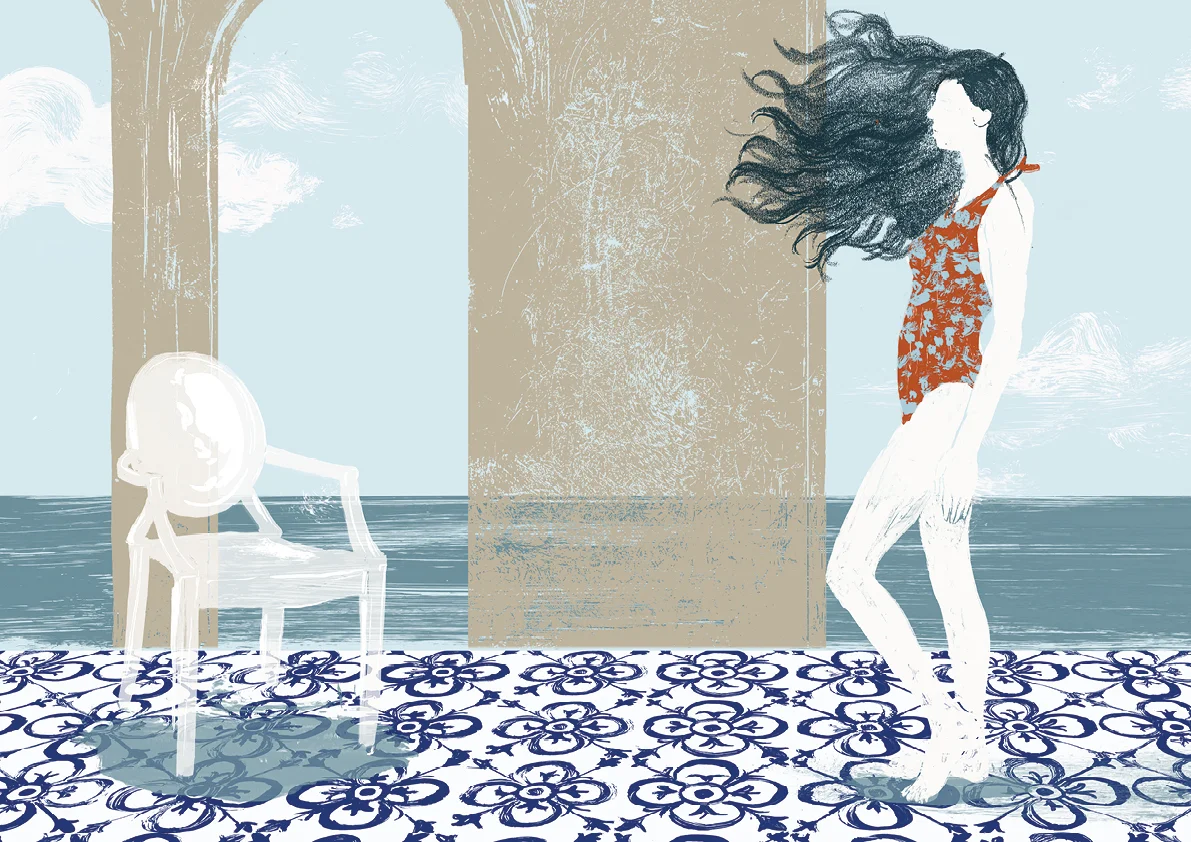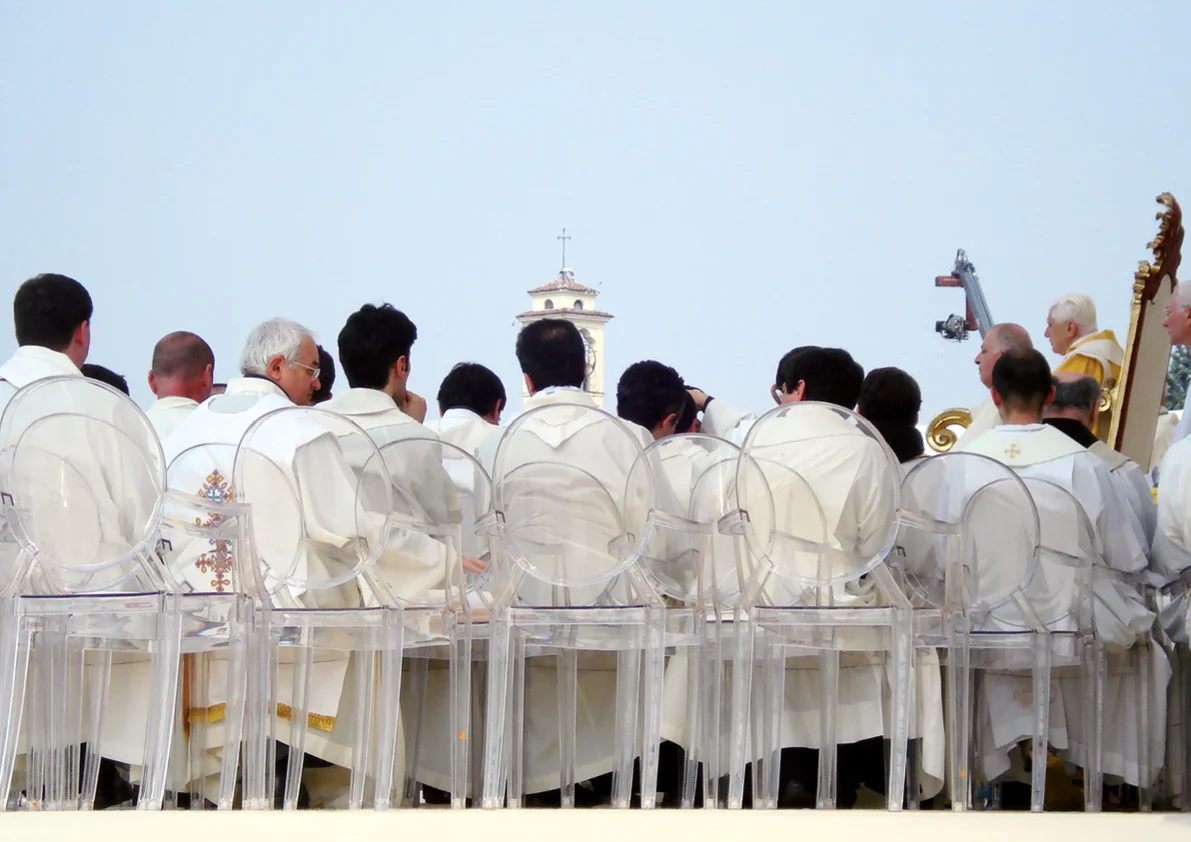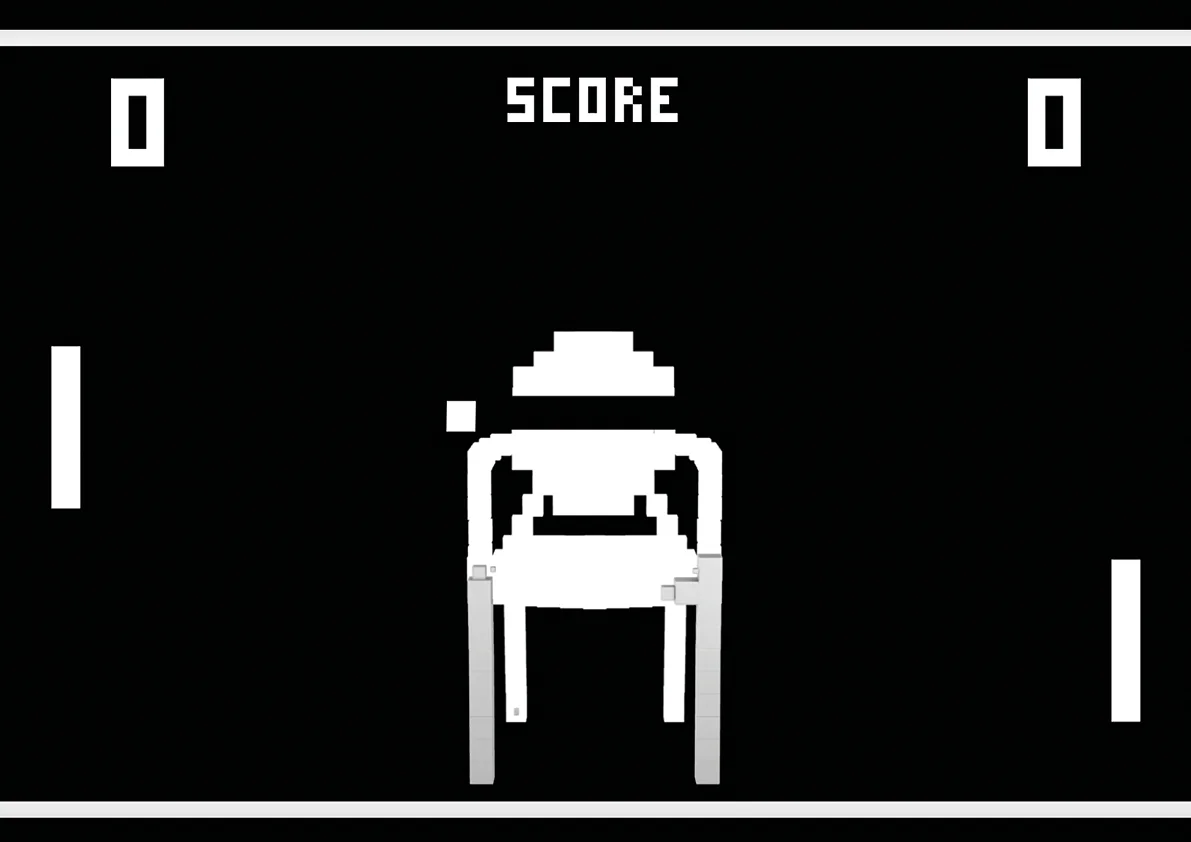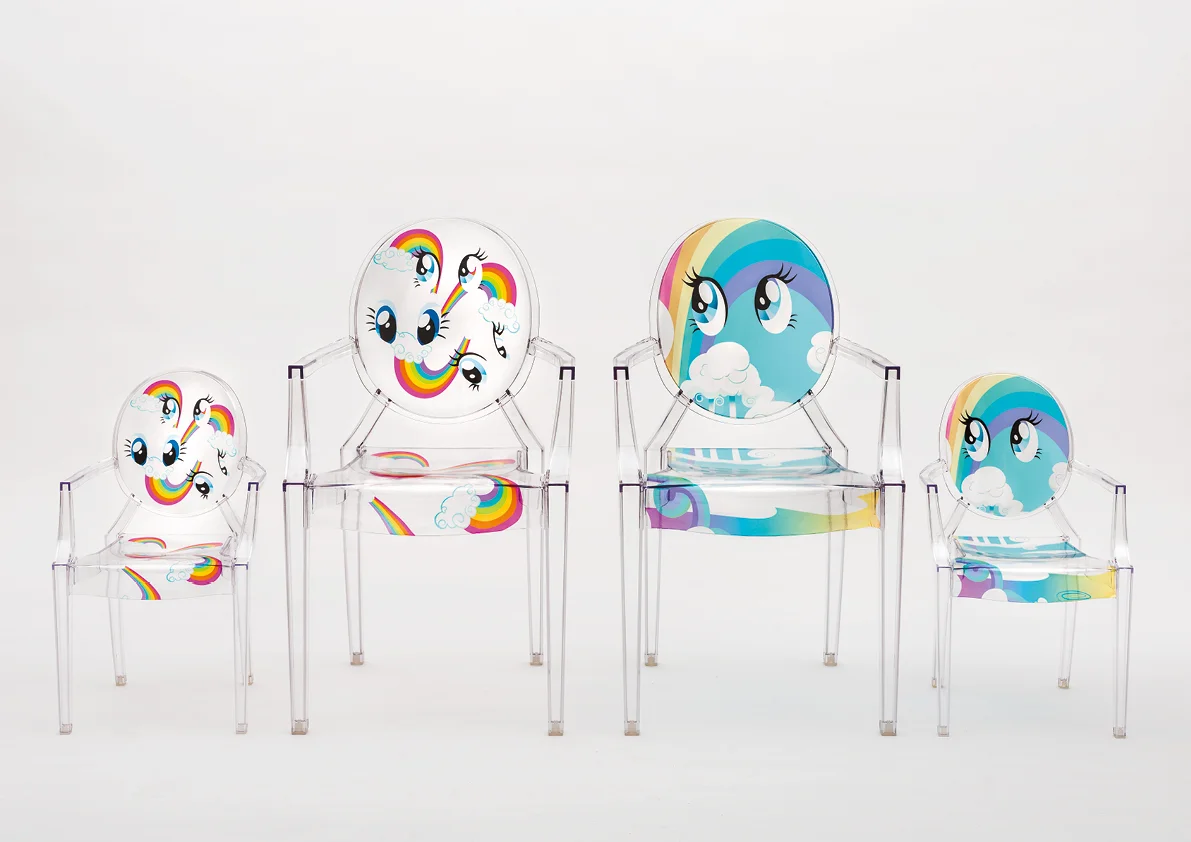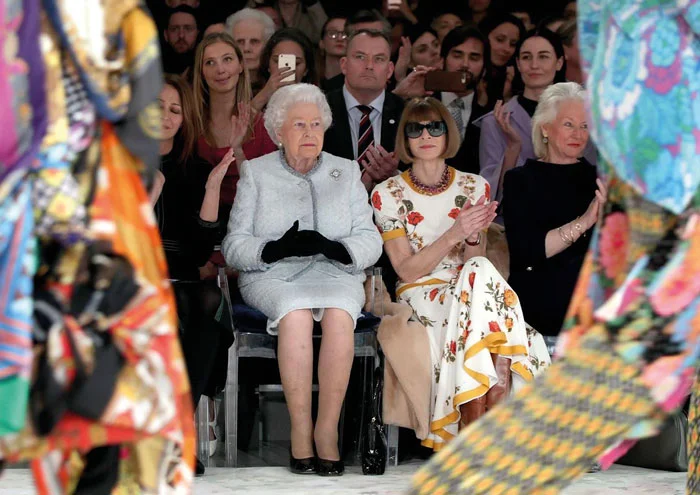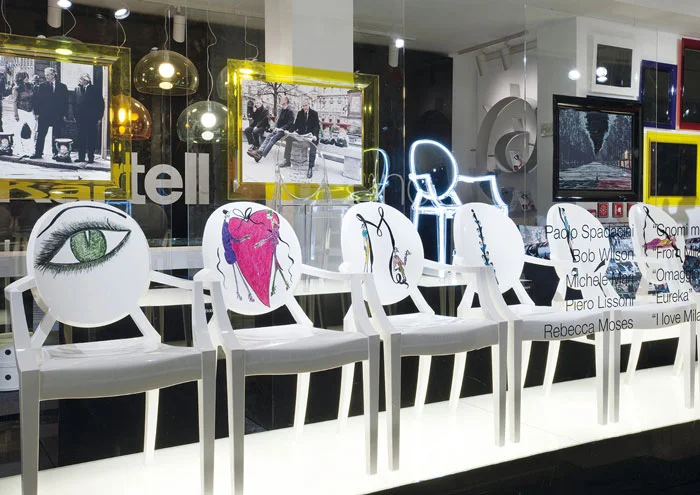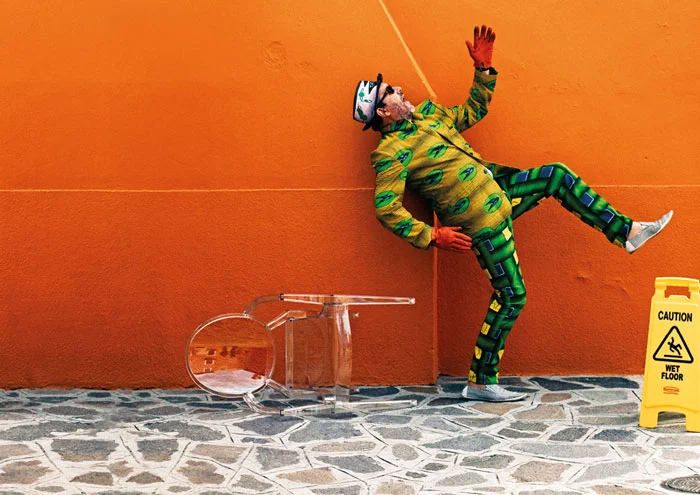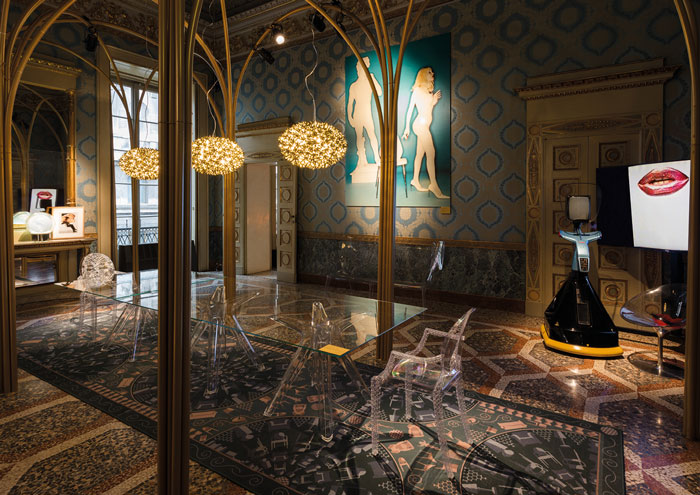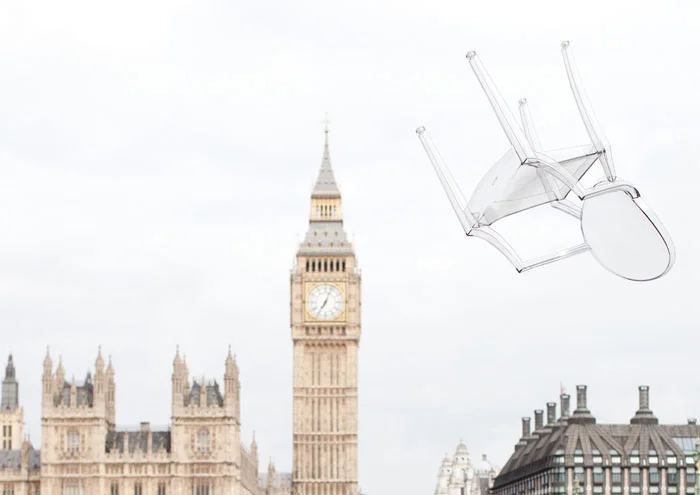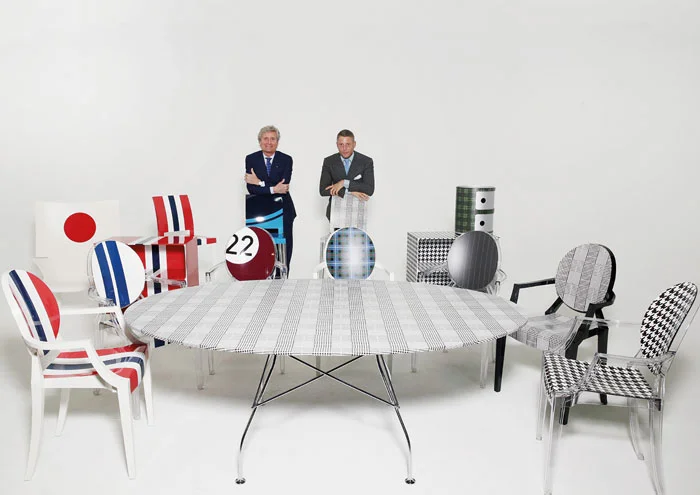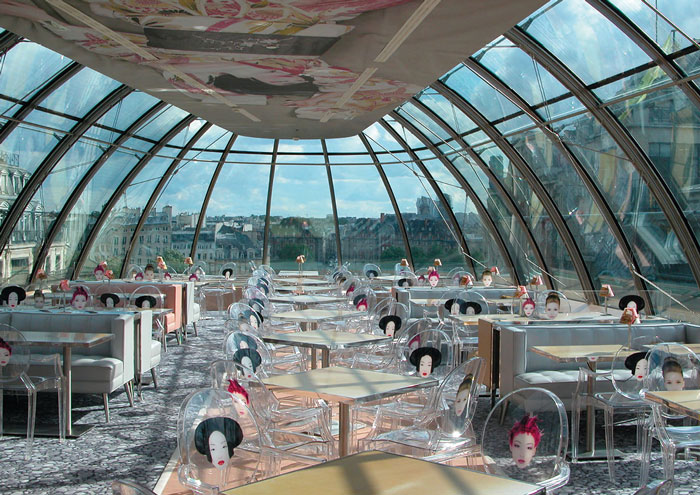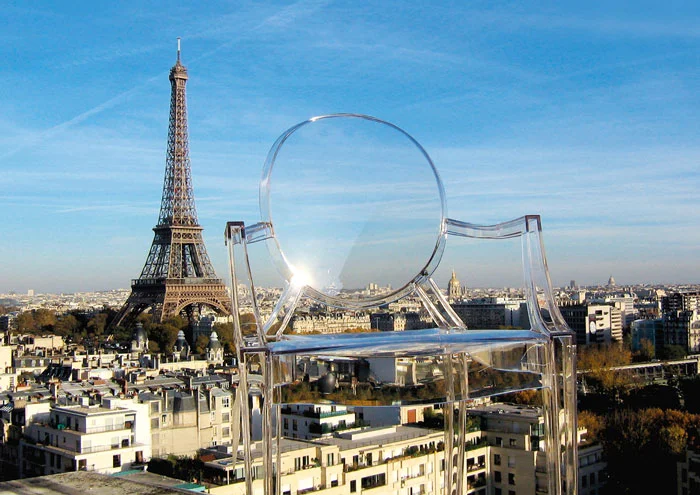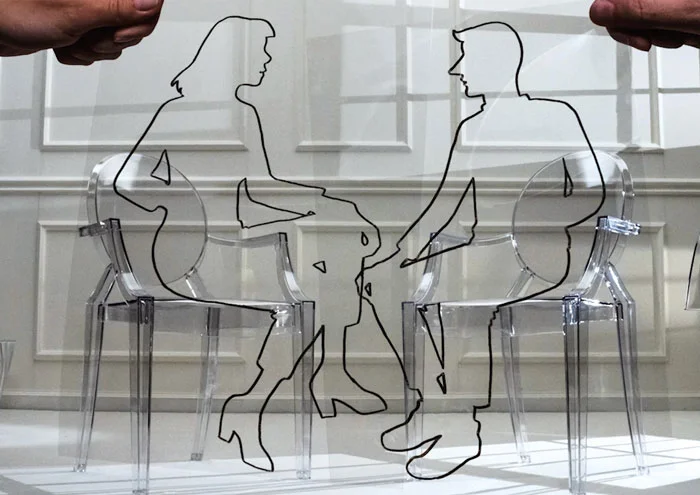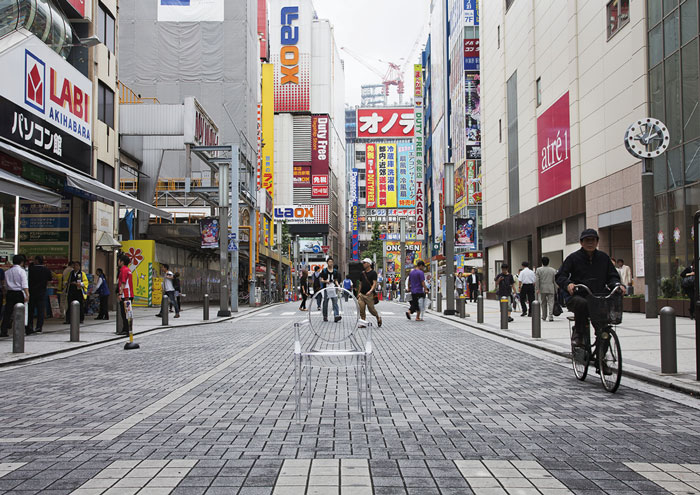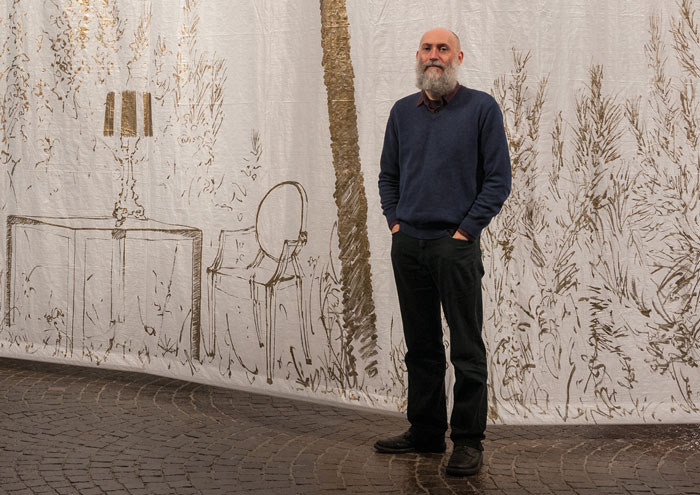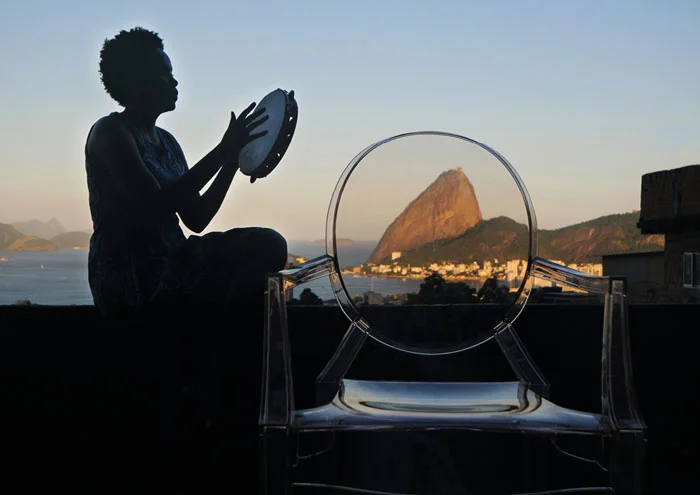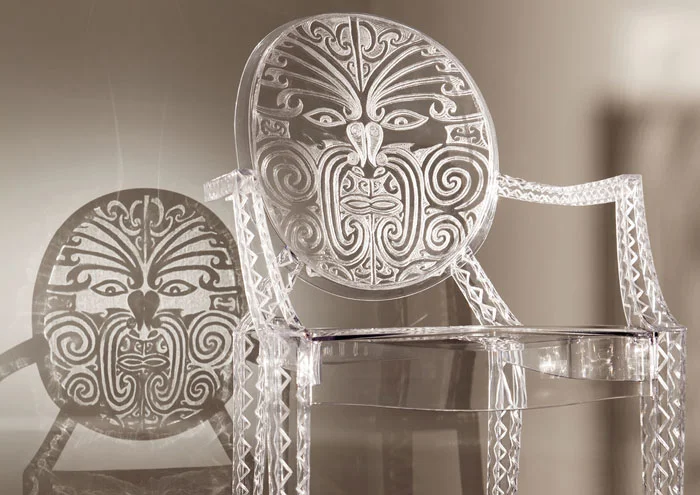 Louis Ghost At Teatro alla Scala