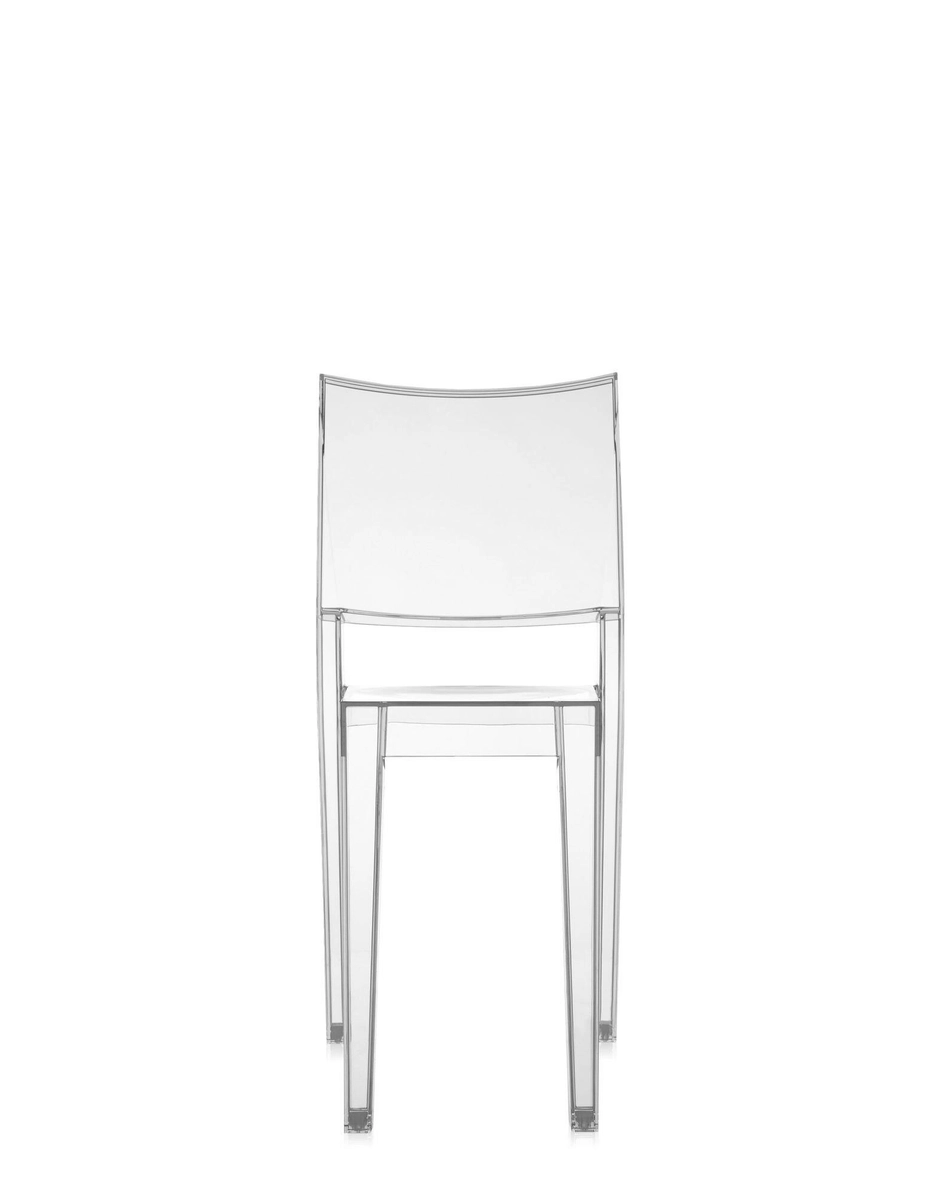 La marie (2 chairs)
Philippe Starck
---
Color: CRYSTAL

Product Id: 04850B4
The first completely transparent chair in the world, made of polycarbonate in a single mould. Marie combines a light and impalpable image with essential design and an exceptionally strong structure. A genial pairing developed as the result of meticulous technological research into the material.
DOWNLOAD TECHNICAL FILES
"Kartell has a family-oriented philosophy or, in other words, we're a philosophical family. Kartell was the only company that understood—before anyone else—that plastic alone could improve quality and lead to the creation of interesting and genuine products for as many people as possible."
Philippe Starck