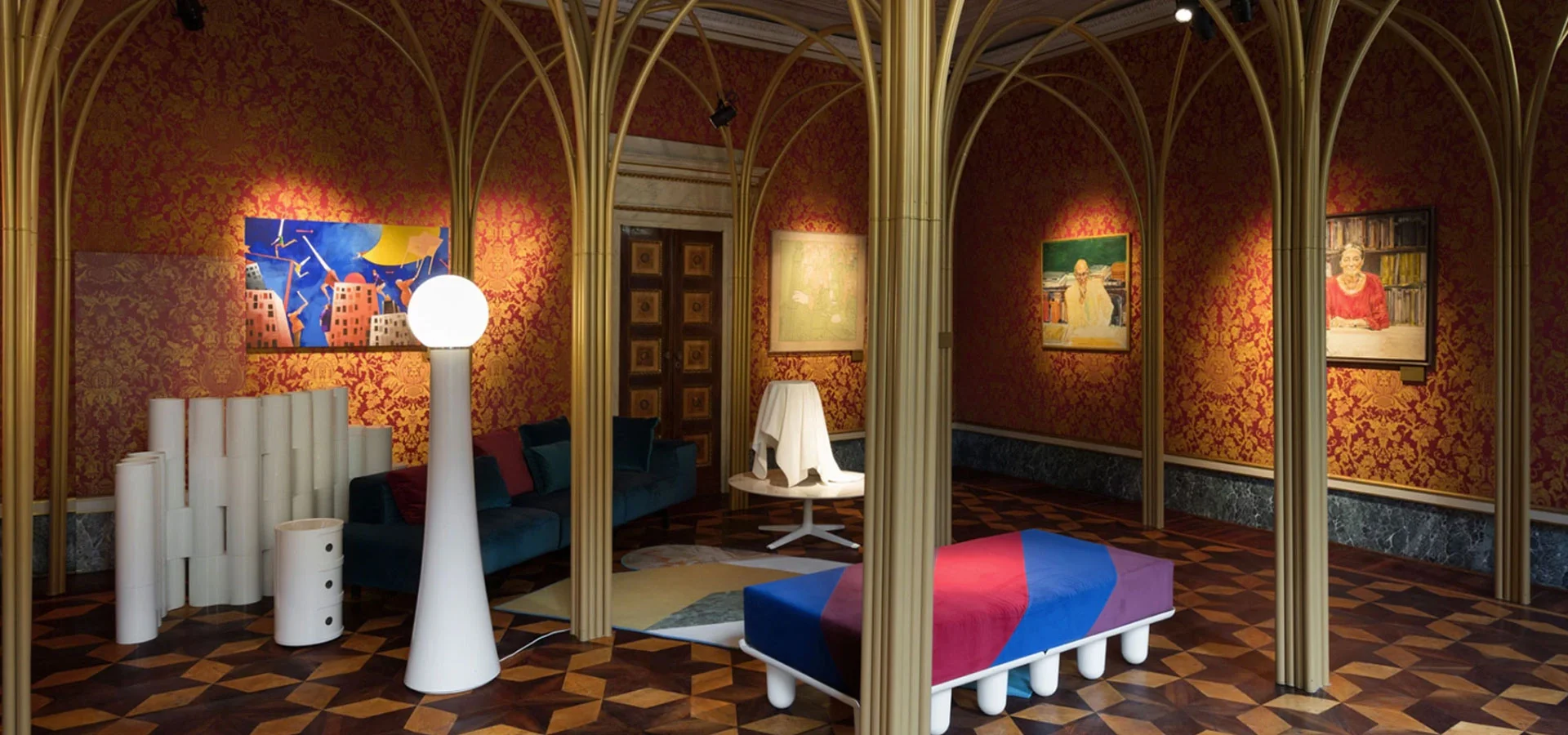 The art side of Kartell
Milan
April 2019
In 2019, Kartell will celebrate its seventieth anniversary with "The art side of Kartell", an exhibition hosted in the prestigious halls of the Appartamento dei Principi in Milan's Palazzo Reale and conceived by Ferruccio Laviani, the event's co-curator alongside Rita Selvaggio.
The ongoing dialogue between art and design that the brand has nurtured over its 70 years becomes the narrative for an exhibition that winds through eleven rooms, each characterised by an identity acquired from the combination of memory and contemporary. With the aid of a series of visual and semantic associations, the intensive exhibition route of "The art side of Kartell" is laid out like a drama play packed with multiple information which, beyond the conventional memory of the objects on exhibit, creates non-chronological hybrid and multifarious narratives.
This immersive and vibrant exhibition investigates yesterday's visions of the "future" in the form of objects, experiences and models of collective wisdom, archive materials and moving pictures, paintings, installations and performances, documents, prototypes and new jobs in a dialectic that associates analytical and formal processes.